Friday recap: Shopping on Instagram, Twitter DM features for brands, Apple gets fun new emojis and Harry Potter fans can rejoice
This last week saw some cool things coming out of the social media world, after quite a few weeks of Google-centric updates.
Instagram has introduced shopping capabilities to its platform, enabling its business users to have an even greater chance of converting followers.
Twitter also made some interesting updates to help improve the customer service experience for its business pages, as well as continuing its live streaming goals with coverage of the 2016 Melbourne Cup.
Apple brought out some fun new emojis and Google announced a date for Daydream, its wearable VR gear, to coincide with the upcoming release of the film (based on a JK Rowling book), 'Fantastic Beasts and Where to Find Them.'
Shopping on Instagram
Soon, Instagram users will be able to shop directly from the platform.
Announced on the company blog this week, Instagram unveiled its latest feature coming soon for business accounts – detailed views and pricing of products within images.
A 'tap to view products' icon will become available underneath images that reveals product names and price tags for the products within the image. If a user selects a tag, Instagram opens a detailed view of that product with a 'shop now' link at the bottom that will take Instagramers directly to the purchasing page for that item on the business' website.
Instagram said in its blog post that most mobile shopping experiences go from the product straight through to the checkout without the chance to view detailed information before purchase. According to an internal survey, the majority of purchases actually take up to a day or longer from the initial moment that consumers view the product. This is why Instagram decided to provide its users with a discovery phase in between the first sighting and the final purchase.
It's no wonder that the photo-sharing site is expanding its capability for businesses on the platform, given that they reached a milestone of 500,000 advertisers just recently. It may also have something to do with the fact that the competition is also growing its capabilities. Pinterest, another image-sharing site, is working on visual camera search technology that matches products from within its site to images taken on users smartphones, allowing them to find products they want even faster. With technology like this on the rise, social sites like Instagram will have no choice but to compete if they want to keep their advertisers loyal.
Instagram said that "as we roll out further, we'll explore product recommendations, ways products are showcased to shoppers, global expansion and the ability to save content so Instagrammers can take an action later. We want to understand how to deliver the most seamless shopping experience for consumers and businesses on Instagram, and ultimately mobile."
Testing for the shopping experience starts next week with US-based brands like Kate Spade, JackThreads and Warby Parker.
6 questions to ask if your content marketing isnt converting
Automated direct messaging in Twitter for businesses
In a bid to improve the customer experience for consumers using Twitter to engage with businesses, the site has rolled out some extra features.
Twitter users often use the direct messaging service for getting in touch with brands, so changes have been made to improve the quality of these conversations, including Welcome Messages and Quick Replies.
Welcome messages are automated and will immediately interact with users who open a direct message to a business, similar to those live chat bots you see on websites. The messages can be customised by the business, so they could be a simple "Hello, how can we help you today?" or something more specific.
Quick Replies are also automated but can be tailored to chat back and forth with users. They prompt users to select between different options so that the technology can match the correct response with the customer query.
Get faster and easier help from businesses. Try it now with @EvernoteHelps and @PizzaHut. #CarpeDM pic.twitter.com/T8vHnLESEM

— Twitter Advertising (@TwitterAds) November 1, 2016
The messaging service is being promoted as a faster, more streamlined way to get information from businesses than the standard call centre service.
The features have already rolled out and can be seen by users who have the latest version of the app. The first lot of businesses that have installed the features include Evernote, Pizza Hut, Airbnb, Spotify and Norton.
Twitter live streams the Melbourne Cup event after exclusive deal with VRC
It is evident that Twitter wants to expand its live streaming into other areas than the NFL, with its coverage of the 2016 Melbourne Cup event this week.
Recently Twitter signed a major deal with the National Football League to stream ten games across the 2016 season, granting Twitter exclusive rights for live streaming the matches. Twitter has now signed a similar deal with the Victoria Racing Club to stream the Emirates Melbourne Cup.
The announcement was made on Twitter's blog early October and the event went live across the globe on Tuesday from Melbourne, Australia.
NEWS: In an Aussie first, the VRC has partnered w/ @Twitter to live stream the #EmiratesMelbourneCup. #MelbourneCup https://t.co/OEW9M0LS0s pic.twitter.com/V0s4IOrzq9

— FlemingtonRacecourse (@FlemingtonVRC) October 12, 2016
This is a significant move for Twitter, as it is the company's first live streaming deal outside of the US. A spokesperson for the Victoria Racing Club stated that they "are thrilled to enter into this partnership with Twitter to stream the [sic] @Emirates Melbourne Cup to a worldwide audience, becoming the first professional sporting event in Australia to be live streamed on the social networking platform."
It will be interesting to see where Twitter goes next with its live streaming, and whether this will make a positive difference to the company and its dwindling user numbers.
10 Reasons Your Business Needs a Really Great Blog
New emojis for Apple users
Never fear – new emojis are here!
Just when you thought there were enough emojis for every emotion, situation and object, Apple releases more. This week a preview of iOS 10.2 was released to registered developers, showcasing new features of the update including a range of new emojis to be rolled out.
These include the facepalm emoji, avocado emoji, bacon emoji and a range of emojis depicting professions such as chef, doctor and pilot.
The release date for the new operating system has not yet been announced but the emojis are expected to be available late November 
DayDream release date to coincide with 'Fantastic Beasts' promo
November 10th – mark it in your diaries.
This is the date that Google DayDream comes to stores, including Telstra and JB Hi-Fi as well as online in the Apple store.
For those who haven't heard, Daydream is the wearable device by Google for viewing virtual reality games, entertainment and more on your VR compatible smartphone. You just pop your phone into the viewing part of the headset, fasten it to your head and become immersed.
More exciting news, however, is that Warner Bros. has partnered with Google to release a whole bunch of games and virtual reality experiences to promote the upcoming film 'Fantastic Beasts and Where to Find Them.' by J.K. Rowling, creator of the Harry Potter series.
Android users can have fun with simple commands for the phone, such as "Lumos" or "Nox". Google street view allows you to explore the (fictitious) wizarding world in which the film is set, visiting the various locations in 1926 New York.
The DayDream headset can be used to interact with characters and creatures from the film, solving clues and discovering treasures.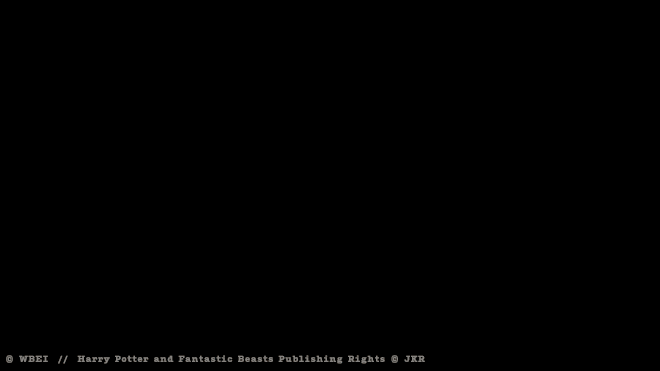 To dive into the 'Fantastic Beasts' adventures and check out the virtual reality experiences on offer, visit the site here.